Do you suffer from Headaches? Is your neck stiff? Does your lower back ache? Are you tense? Do you sleep well?
Massage releases tension and old injuries in stressed muscles, helping the body to heal.  Massage alleviates stress by releasing natural endorphins and ensures restful sleep.
Life is full of stresses and we can only cope and remain healthy if we look after our bodies.  Just like your car needs regular services, so does your body.  No matter whether you are running marathons, climbing the corporate ladder, or staying at home with the kids.  Massage helps you perform better, recover faster and decreases stress and pain levels.
JMC Remedial massage offers the following treatments.
WHAT IS REMEDIAL MASSAGE?
Remedial massage is widely regarded as a scientific and powerful form of manual soft tissue therapy, that effectively reduces your pain and restores function to your muscles, nerves,  fascia and other connective tissues. In addition to this, it also enhances other systems in your body, which may have been impaired due to injury, dysfunction or overuse.
Varying degrees of appropriate hands-on pressure will be applied during your remedial massage, to improve the integrity and function of both muscles and your body as a whole, so you can immediately begin to feel the positive, powerful changes that so many of our clients enjoy every day.
WHAT SHOULD I EXPECT IN A REMEDIAL MASSAGE TREATMENT?
Initial appointments are 1 hour in duration (minimum) and will include:
Brief assessment.
Hands on treatment.
Self treatment techniques (if applicable).
Subsequent appointments may be shorter (30 mins), however the majority of clients feel that the best results are achieved after 60 minutes or longer of remedial treatment.
WHAT IS SPORTS MASSAGE?
Sports Massage, just like Remedial Massage, consists mainly of soft tissue manipulation, and is often working the deeper tissues of your body. It works by increasing blood flow for rapid muscle repair and promotes healthy muscle function through the elimination of any adhesions (microscopic tears) in the muscles and surrounding soft tissues, as a result of your sporting activities. Different soft tissue techniques are carefully selected, depending on if your massage is pre or post event. Your sports treatment is tailored to your past, current, and future sporting programs and we work with you to achieve your peak athletic performance – whatever that may mean for you.
WHO WILL BENEFIT FROM SPORTS MASSAGE?
Sports Massage is suited to anyone active who is placing specific challenges on their body; from weekend warriors, those just beginning to get fit, to elite athletes. You may be deep in training for a special event, or just embarking on a new program, it's all going to place strains on your body that we can assist with. Massage aids muscle growth and development, and is also crucial in preventing injuries such as muscle strains and tears.
For those in physical/sports training of any kind, sports massage can assist in maintaining consistency which is arguably the most important aspect for achieving results.
Sports Massage will also benefit clients pre-event to ensure the body is in optimal condition for competition, or post-event to aid in recovery. Timing of treatment is important, so talk with your therapist about your training goals today.
WHAT KIND OF RESULT CAN YOU EXPECT?
Reduced occurrence of injury.
Faster and more effective recovery from your event or training.
Increased flexibility and length of muscles.
Dissipation of adhesions, which limit your muscle's potential.
Advances in power, speed and consistency.
Reduce muscle pain and other soft-tissue injuries during training.
Extend your athletic career.
Achieve your best results.
Subsequent appointments may be shorter (30mins), however the majority of clients feel that the best results are achieved after 60 minutes or longer of treatment.
WHAT IS RELAXATION MASSAGE?
Relaxation massage has become a very popular way to take time out from the everyday stresses of life and gain some of that much needed "me-time".  Relaxation massage incorporates techniques used to work the soft tissues of the body, improve circulation and ease muscle tension.
Relaxation massages are designed to relax you and will generally will consist of long, smooth movements that are of a strong enough pressure to sooth your body and release muscle tension, but are not painful.
WHAT SHOULD I EXPECT IN A RELAXATION MASSAGE TREATMENT?
Initial appointments are one hour in duration (minimum) and will include:
Fully qualified and insured professional therapist
A quick discussion to understand your needs and areas of concern
Tailored pressure to meet your needs
Relaxing environment
Subsequent appointments may be shorter (30 mins), or longer (90 mins), however the majority of clients feel that the best results are achieved after 60 minutes, or longer, of treatment.
WHAT IS CUPPING?
Cupping is a gentle and effective technique that aims to restore function, movement and flexibility to the soft tissue that connects the body's muscles, cartilage, ligaments and tendons.
Derived from traditional Chinese medicine, cupping uses either heat or suction to create a vacuum effect in a glass or plastic cup, which is placed on the skin. The vacuum acts to gently lift the skin and underlying tissues, to break up cross linkages between the tissue layers that limit our flexibility. Cupping also promotes the hydration of these tissues to help prevent further cross linkages from forming.
It is not uncommon for clients to occasionally have residual marks, similar to bruising, from cupping, on the surface of their skin, but these are usually painless and will clear within 2 to 7 days. Cupping is a highly effective technique which you will find very gentle and highly enjoyable. Cupping is known to help activate the lymphatic system, promote blood circulation, and is extremely useful for deep tissue repair.
CAN I BOOK IN FOR CUPPING ONLY?
Cupping is generally employed as a complimentary technique during remedial or myotherapy treatments rather than as stand-alone treatment.
Although cupping is suitable for the majority of clients, we ask that you mention your desire to have cupping included in your treatment at the time of booking.
WHAT IS CHAPMAN'S REFLEXES?
This treatment is based on Neuro-lymphatic points discovered by Osteopath Frank Chapman.  These points are tiny nerves within the lymphatic system that help fire the muscles. However if they become congested, sluggish or impacted by stress, defensive patterns or an over active nervous system they can cause issues with the strength and length of muscles and joints, as well as causing other aches and pains throughout the body.
By using specific manual muscle tests we can determine which Neuro-lymphatic points are congested and are then able to stimulate and flush them out using a variety of techniques including light rubbing and tapping. The results in such a short period of time are amazing and the best part is we can integrate this amazing technique into your regular massage and daily life.
Myofascial Release
Many people have never heard of fascia but it plays a vital role in the body. Simply put, fascia is the body's connective tissue. It is a head to toe, inside to out, all-encompassing and interwoven system of fibrous connective tissue found throughout the body. Your fascia provides a framework that helps support and protect individual muscle groups, organs, and the entire body as a unit and prevents muscle friction. Picture a chicken breast, the shiny silvery coating over the top is the fascia.
Trauma, inflammatory responses, and/or surgical procedures can create Myofascial adhesions leading to pain and restricted movement . Myofacial release is a safe and very effective hands-on technique that involves applying gentle sustained pressure/stretch into the Myofascial connective tissue restrictions to eliminate pain and restore motion.
Muscle energy techniques (MET)
Muscle Energy Technique (MET) is a manual therapy incorporated into Remedial Massage that uses the gentle isometric muscle contractions of the client to relax and lengthen muscles and normalize joint motion. Once released the muscles go into a state of post-isometric relaxation.
Pregnancy Massage
Massage therapy helps relieve many of the normal discomforts experienced during pregnancy, such as back and neck aches, sciatica, leg cramps, headaches and swelling. In addition, massage reduces stress, encourages blood and lymph circulation and can enhance sleep.
Originally pregnancy massage was done side lying but with our special pregnancy pillows you are able to lay on your tummy comfortably through your whole term.
CORPORATE MASSAGE
Want a great way to thank your loyal employees? JMC Remedial Massage offers corporate massage packages. Jared can come to your workplace on a set day and time. Your employees can then book in with Jared to have a massage at work during this time. You, the Employer can pay for the package or you can go halves with your employees.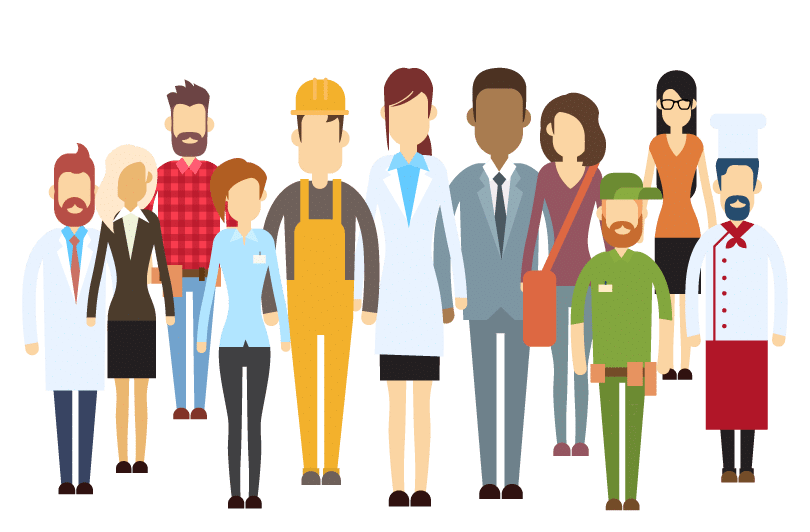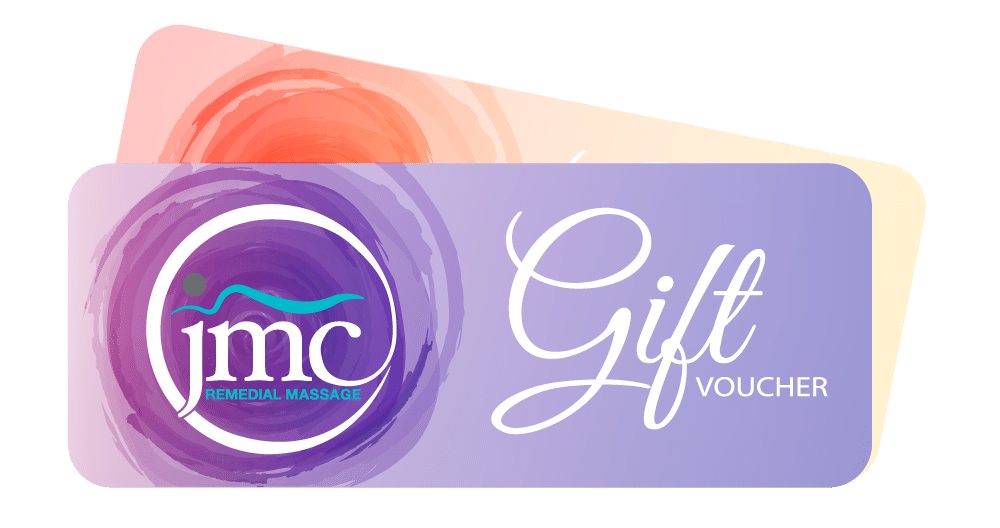 LOOKING FOR THE PERFECT GIFT?
Get a JMC Remedial Massage gift certificate. You don't even need to leave the lounge. Gift certificates available for all treatment types including remedial, relaxation, sports and pregnancy. Choose from a 1 hour massage or 1.5 hour massage.